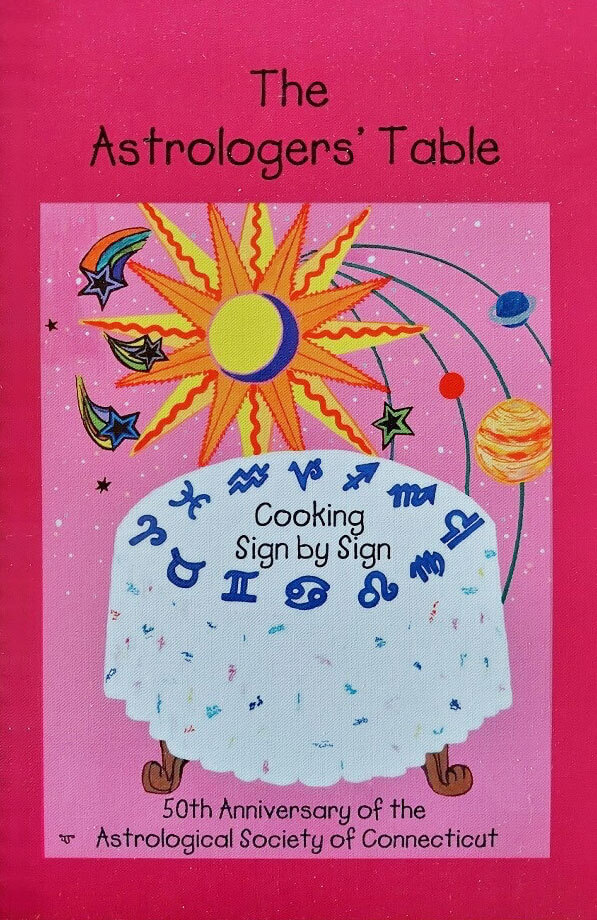 Painting by ASC President Julianne Johnson
The Astrologers' Table
Cooking Sign by Sign
An ongoing "event" is our fundraising through sales of the cookbook that emerged from our many potlucks. In The Astrologers' Table: Cooking Sign by Sign, you'll find appetizers, entrees, side dishes, desserts and even cocktails, selected according to each sign's associated traits and foods. Spiral bound for easy use.
This book makes a great gift!
The friendly price is one for $15, two for $25.
To reserve yours, leave a message at 860-568-8617 or email info.myasc@gmail.com. You can pick up your order at any ASC event or you can have it mailed if you pay for postage.